CCAvenue becomes the first payment processor in the U.A.E to enable China UnionPay for online payments
20th December, 2018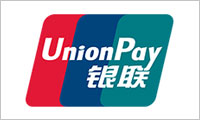 With an aim to augment the revenue stream of web businesses based in the U.A.E, CCAvenue, a leading payment processor in the region, has now enabled China UnionPay (CUP) debit and credit card payment options on its comprehensive platform. CCAvenue is the first payment aggregator operating in the Emirates to offer online acceptance of UnionPay, one of the largest card payment services globally based on the total value of payment transactions.
China UnionPay (CUP) was officially launched in 2002 in the People's Republic of China to serve as a unified Chinese bank card network for four major Chinese banks. While the Chinese economy grew rapidly, UnionPay enjoyed the monopoly of clearances for domestic Chinese payments. The card business achieved tremendous success and currently more than 10 million overseas web merchants accept UnionPay in nearly 200 countries and regions including the US, Europe, Hong Kong, Macau and Japan.
The UAE has emerged as a popular destination for international tourists and a huge number of UnionPay cardholders arrive in the UAE for transit or visit purposes. Moreover, there is a large user base of UnionPay cardholders residing in the U.A.E itself. Millions of China UnionPay cardholders in the region can now make online payments securely and conveniently on leading U.A.E websites powered by CCAvenue.
Commenting on the move,
Mr. Arun Jeevaraj, Head - Business Development & Operations, Avenues World FZ - LLC
, stated: "This offering of UnionPay will provide consumers with a wider choice of online payments and open up a new segment of UnionPay cardholders for eCommerce merchants in the U.A.E. The inclusion of UnionPay on the CCAvenue platform will translate into innumerable business opportunities for our eMerchants and enable them to maximize their revenue, while offering convenience of online payments to their customers".
CCAvenue has expanded its partnership ecosystem considerably in the past few years to give its merchants access to the latest payment technologies, while simultaneously offering greater flexibility, access and choice for consumers. The payment platform will continue to offer innovative payment solutions that redefine user experience, enhance transaction success rates and increase the earning potential of its merchants.
About UnionPay
Established in March 2002, China UnionPay is an association for China's banking card industry which operates under the approval of the People's Bank of China. UnionPay is one of the largest card payment organisations globally, offering mobile and online payments based on total value of payment transactions. There are currently over 10 million overseas web merchants accepting UnionPay for digital payments. These online businesses are located in more than 200 countries and regions, and operate in all major industry verticals including retail, online travel booking, hospitality, education and airline reservation. To learn more about UnionPay, visit
www.unionpayintl.com/en/
About CCAvenue
Since its inception in 2001, CCAvenue, the flagship brand of Infibeam Avenues, pioneered the online payments landscape in India to become South Asia's largest payment gateway. It offers real-time, multi-currency online payment processing services for over 1 lakh businesses across the major industry verticals. CCAvenue ventured into a business partnership with Mashreq Bank to widen its footprint in the Middle East. CCAvenue U.A.E. offers advanced payment services to Gulf-based web merchants so as to enable them to accept online payments securely and conveniently. Its cutting-edge platform offers easier integrations, better customizations as well as quicker onboarding for businesses and proprietorships. For larger merchants, CCAvenue provides unparalleled product differentiation with features such as Multiple Currency Processing, CCAvenue S.N.I.P. (Social Network In-stream Payments), Advanced Marketing Tools, Easier Checkouts, Automated Electronic Invoicing, etc. Currently, CCAvenue offers its merchant partners a wide range of payment options, including all the major MasterCard/Visa Credit Cards, Debit Cards, American Express and Net Banking facilities. To learn more, visit
www.ccavenue.ae